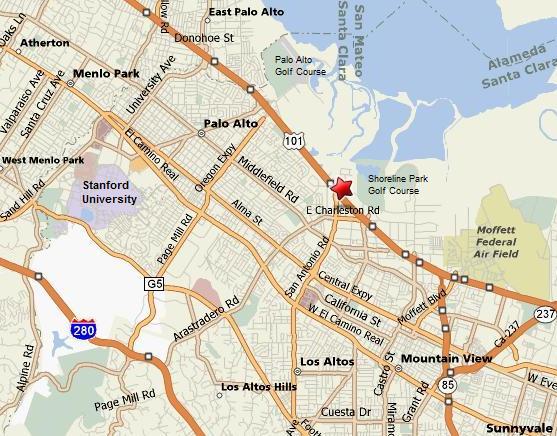 Imagenix Technologies
2672 Bayshore Parkway Suite 502
Mountain View CA 94043

Directions From I-280 Freeway

Exit at Page Mill Rd going North towards Palo Alto. After 3 miles, cross El Camino
Real. Page Mill Rd will change its name to Oregon Expressway. Continue straight
for 2 miles, then take 101 Freeway South. Continue using the instructions below.


Directions From US 101 Freeway

Exit at San Antonio Rd going North. Make an immediate right turn on Bayshore
Pkwy. We are in Bayside Business Plaza, which is the 2nd entrance on the left.


Click here
for detailed directions from your location.